Stourton Urban Asphalt Plant
Pontefract Road, Leeds, West Yorkshire, LS10 1SW
Products available from this location:
Aggregates, Asphalt
Phone Numbers
Opening Hours
Mon - Fri: 6am - 2:30pm | Sat: 6am - 9:30pm | Sun: 6am - 9:30pm
More About Our Stourton Asphalt Plant
The CEMEX Asphalt Plant in Stourton Urban can supply both aggregates and asphalt (also known as tarmac) for small, medium and large construction projects and builds in the Stourton Urban, Leeds and wider West Yorkshire region.
To find out how we can help give us a call or request a quote and we will be happy to talk through our product range and building solutions.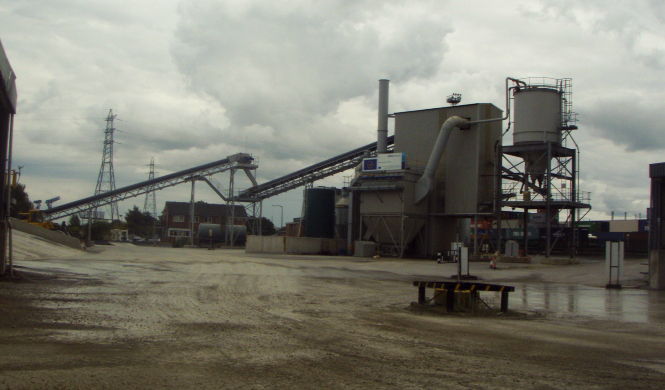 Specialist Products Available From This Location
Local Asphalt
Local Asphalt from CEMEX specifically focuses on small tonnage collections & deliveries to meet the needs of local demands for asphalt & aggregate products. Get in touch to find out more!
Local Asphalt
ViaDrive
ViaDrive from CEMEX offers a durable, aesthetically pleasing asphalt with a great finish and a tough surface for your driveway or carpark. Give us a call or request a quote to find out more!
ViaMain
ViaMain from CEMEX - easier to compact than traditional standard asphalt grades, making it the perfect reinstatement solution for roads. Give us a call or request a quote to find out more!
Eco Asphalt
Eco Asphalt from CEMEX is an environmentally friendly low temperature asphalt designed to produce faster construction times & reduce road maintenance costs. Find out more!
Low Temperature Asphalt
CEMEX iCollect
Estimate materials, locate your nearest CEMEX supplier, make purchases easily and collect readymix concrete, aggregates and asphalt locally.
We're here to answer any questions or concerns you might have. We also appreciate any feedback you'd like to give. It's only through close relationships and an ongoing dialogue with our customers that we're able to better serve your needs.