Salford Asphalt Plant
Hope Street, Manchester, Greater Manchester, M5 4WH
Products available from this location:
Aggregates, Asphalt
Phone Numbers
Opening Hours
Mon - Fri: 6am - 4:30pm | Sat: 6:30am - 12pm | Sun: Closed
More About Our Salford Asphalt Plant In Manchester
The CEMEX Asphalt Plant in Salford can supply both aggregates and asphalt (also known as tarmac) to builders and businesses for a wide variety of small, medium and large construction projects and builds in the Salford and wider Greater Manchester region.
Find out more about how we can help - give us a call or request a quote and we will be happy to talk through the range of products and building solutions on offer.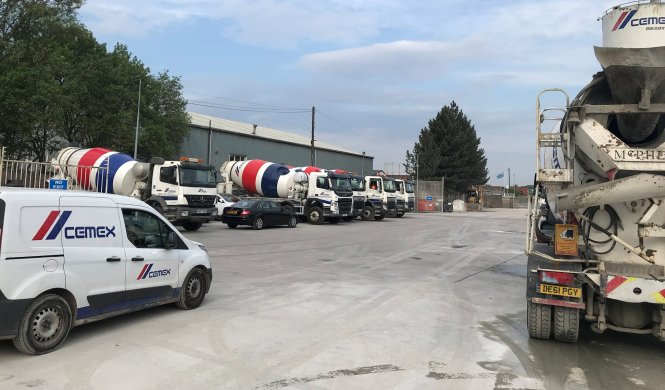 Specialist Products Available From This Location
ViaTex
Viatex from CEMEX - engineered to meet the high specification requirements of today's ever growing UK road and highways network. Find out more!
ViaPave
ViaPave from CEMEX - a thin surface course asphalt that is designed to meet the demands of modern highways and roads. Find out more!
ViaCourse
ViaCourse from CEMEX - Our premium single layer solution is developed with speed of construction in mind to keep our road systems flowing
ViaFlex
ViaFlex from CEMEX offers a highly versatile asphalt to enhance fatigue cracking and deformation - 2 of the most common causes of road failure. Find out more!
ViaFlow
ViaFlow is a permeable asphalt from CEMEX - it is designed to help manage surface water and flooding - which makes it ideal for a number of different applications. Find out more!
ViaBase
ViaBase from CEMEX is an innovative Stone Mastic Asphalt binder course that provides a cost effective, performance driven solution to modern road maintenance strategies. Find out more!
ViaFoam
ViaFoam from CEMEX - foamed bitumen macadam that uses virgin or recycled aggregates to produce a base material as a direct replacement for conventional asphalt. Find out more!
Eco Asphalt
Eco Asphalt from CEMEX is an environmentally friendly low temperature asphalt designed to produce faster construction times & reduce road maintenance costs. Find out more!
Low Temperature Asphalt
We're here to answer any questions or concerns you might have. We also appreciate any feedback you'd like to give. It's only through close relationships and an ongoing dialogue with our customers that we're able to better serve your needs.