Preston Asphalt Plant
Red Scar Industrial Park, Longridge Road, Preston, Lancashire, PR2 5NQ
Products available from this location:
Asphalt
Phone Numbers
Opening Hours
Mon - Fri: 6am - 2:30pm | Sat: 6am - 9:30am | Sun: 6am – 9.30am
Get A Quote
Useful Links
More About Our Preston Asphalt Plant
Local asphalt plant based in Redscar Industrial Estate, Preston capable of supplying asphalt (also known as tarmac) mixes for all applications including CEMEX branded VIA products collected and delivered. Our "Collect & Go" experience provides our customers with the everyday essential tools needed to deliver a first class service. Supplying small, medium and large customers on an account or cash basis and can operate 24/7. We also offer a loyalty scheme for all our collect customers.
To find out more give us a call or request a quote - we'll be happy to talk through the range of products and solutions on offer.
Having difficulty locating the plant? Use What3Words and find us easily:
Ellesmere Port's What3Words Location is - ///splice.belt.hiding
Simply download the What3Words app from Google Play or the App Store to start using it right away: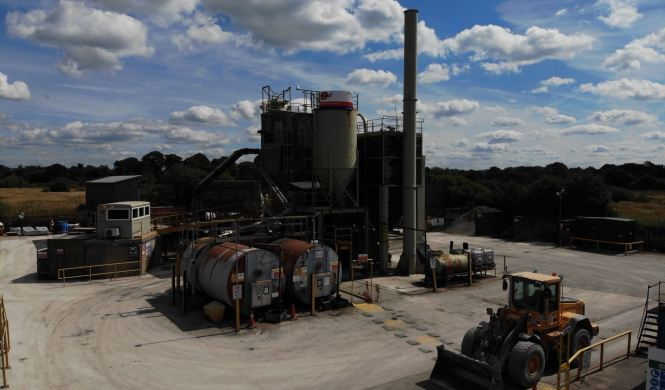 Specialist Products Available From This Location
Local Asphalt
Local Asphalt from CEMEX specifically focuses on small tonnage collections & deliveries to meet the needs of local demands for asphalt & aggregate products. Get in touch to find out more!
Local Asphalt
ViaDrive
ViaDrive from CEMEX offers a durable, aesthetically pleasing asphalt with a great finish and a tough surface for your driveway or carpark. Give us a call or request a quote to find out more!
ViaMain
ViaMain from CEMEX - easier to compact than traditional standard asphalt grades, making it the perfect reinstatement solution for roads. Give us a call or request a quote to find out more!
Eco Plus Asphalt
Eco+ Asphalt from CEMEX uses the latest technology, to produce an asphalt product with the ultimate workability & compaction allowing users to work in challenging conditions. Find out more!
Enhanced Workability Asphalt
CEMEX iCollect
Estimate materials, locate your nearest CEMEX supplier, make purchases easily and collect readymix concrete, aggregates and asphalt locally.
We're here to answer any questions or concerns you might have. We also appreciate any feedback you'd like to give. It's only through close relationships and an ongoing dialogue with our customers that we're able to better serve your needs.