Brighton Concrete Plant & Wharf
Halls Wharf, Wellington Road, Portslade, East Sussex, BN41 1DN
Products available from this location:
Aggregates, Concrete, Screed
The Brighton Concrete Plant and Wharf offers a selection of excellent quality concrete, aggregates and screed for small, medium and large construction projects and builds in the Portslade, Brighton and wider East Sussex region. To find out how we can help give us a call or request a quote - we will be happy to talk through the range of products and building solutions available.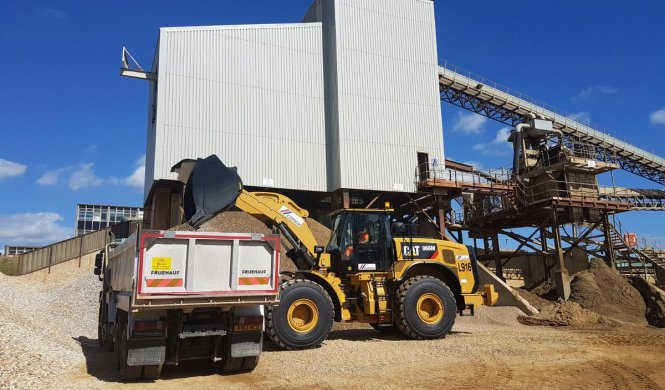 Porofoam Foamed Concrete
Porofoam foamed concrete for voidfill, stabilisation and other lightweight applications. Find out more!
Promptis Rapid Setting Concrete
Promptis fast setting concrete can help save valuable time during construction. Find out more!
Permatite Concrete
Permatite - watertight concrete system for basements, swimming pools & lift pits. Find out more!
Evolution Concrete
Evolution - self-compacting concrete can be placed fully compacted without segregation or vibration. Find out more!
Microtech Concrete
CEMEX MicroTech is a range of advanced products, carefully formulated with microsilica and the latest admixture technology to produce high performance concretes with exceptional levels of durability in the harshest of environments.
Advanced Concrete
CEMEX Advanced Concretes are pioneering products that combine micro and macro-synthetic fibres to give a new level of performance in reinforcement. Find out more!
Supaflo Self Levelling Screed
Self levelling, self compacting flowing screed that can be placed at up to 10 times the rate of a traditional concrete screed. Find out more!
ReadyScreed Floor Screed
A range of traditional ready to use floor screed materials to meet individual and specific requirements for projects and builds. Find out more!
We're here to answer any questions or concerns you might have. We also appreciate any feedback you'd like to give. It's only through close relationships and an ongoing dialogue with our customers that we're able to better serve your needs.