UK Mortars Reach 16 Years LTI Free
We are proud to share that UK Mortars have achieved a fantastic 16 years LTI. Congratulations and well done to all those involved!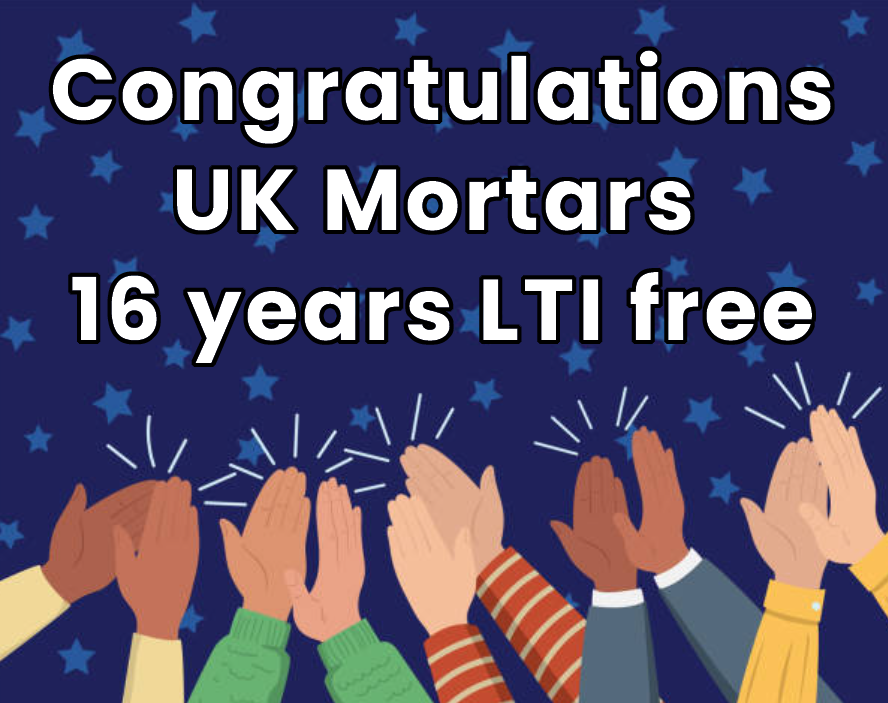 ---
LTI milestones demonstrate that ZERO is possible, especially in challenging environments and working processes. With the right level of focus and attention to Health & Safety, our Zero4Life objective can be met and sustained.