Successful MicroTech Supply
During the last week, CEMEX UK (North West) has recently delivered around 300m3 of our high performance MicroTech concrete to TR Civil Engineering at their client Suez's Waste Management Centre in the suburbs of Manchester.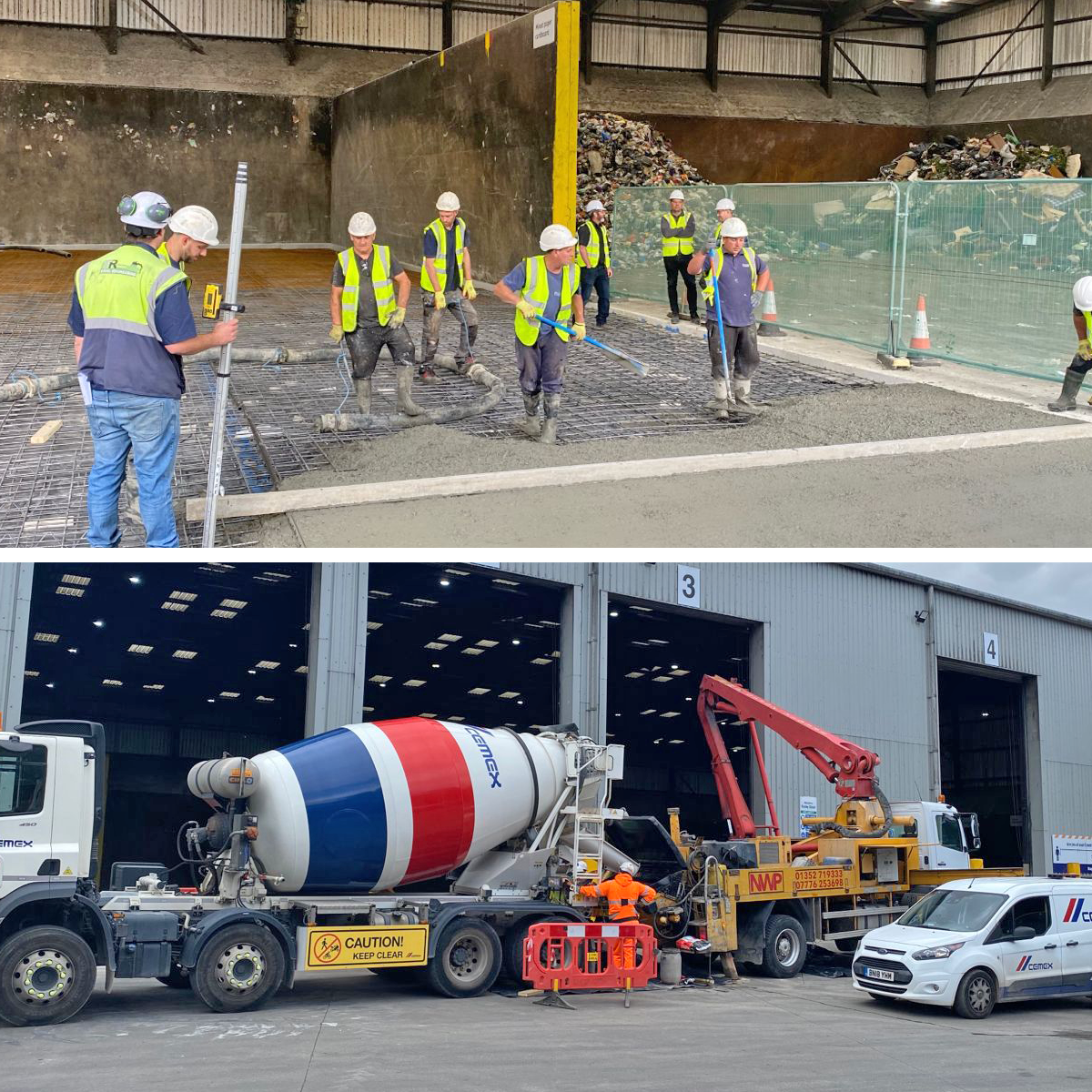 ---
The MicroTech concrete replaced Suez's existing concrete in the recycling bays used for retaining heavy recycling materials. The site has heavy truck movements and on site shovel impact when moving materials around.
CEMEX's MicroTech is a range of advanced concretes, carefully formulated with microsilica and the latest admixture technology to produce high performance concretes with exceptional levels of durability in the harshest of environments.
TR Civil Engineering came to CEMEX looking for a more durable and sustainable concrete that also ensures high strength with a low permeability value that resists to sulphate and chloride attack on site. This will provide a longer yard life for Suez and provide the longevity in a fully operational recycling plant.
Jordan Sutton-Briggs, Sales Executive, Readymix North West said: "The success of this project was thanks to the efficient and cohesive collaboration between our Commercial, Technical, Operational and Shipping department. Our customer relationship with TR Civils is strong and we are confident CEMEX will be the Readymix Concrete supplier of choice for all SUEZ and TR Civils projects."