School Children Visit Halkyn Quarry
Earlier in July Mick Ripley, Aggregates Operations Manager, welcomed 50 primary school children who visited Halkyn quarry from the local school, Ysgol Cynfran.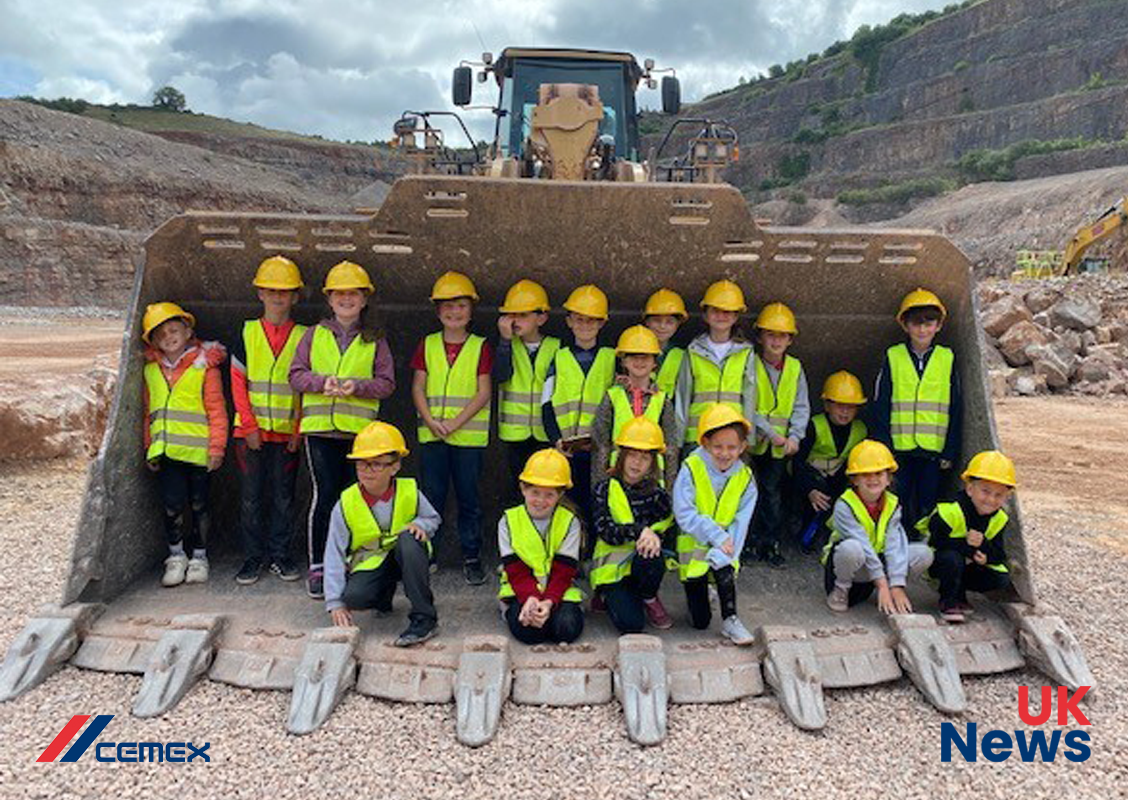 ---
The children had a wonderful visit and were presented with some CEMEX gifts. Mick spent some time discussing the dangers within a quarry and asked the children to identify some of the hazards and why they should not be playing in the quarry. They were also asked to design some posters warning of the dangers. We look forward to sharing these in the near future.
During the visit Mick spoke to their teacher, Fiona Davies, about CEMEX's new Circular Economy education programme. She was really interested and was planning to review the material with a view to including it in the teaching programme in the next academic year.
Mrs Davies wrote to thank Michael: "Thank you again for allowing us to visit the quarry, I am sure it will be something the children will never forget. We really appreciated you giving up so much of your time."