Kimmie Avison from the charity, Gallows Close Centre in Scarborough, contacted Sales Rep, Garry Blakeston, asking if we could supply and lay some concrete for a new shed the centre was having made to use as a workshop.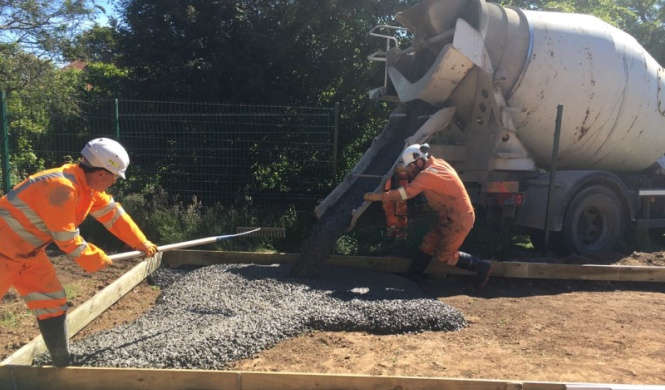 ---
We normally only supply concrete but on this occasion for such a good cause we stepped up to the challenge and agreed!!
Simon Dyson continues: "So, on a glorious late Friday morning IHC, Ross McTaminey, delivered 3m3 of CEMEX's finest on his mini mix truck. Simon Tennick, East Yorkshire fitter; Garry Blakeston, East Yorkshire Rep and myself laid down the slab. There was lots of banter, tons of sunshine and a little sweat. We had a great day and it was good to help out."
The Gallows Close Centre is a non-profit, self-funded organisation reliant on local volunteers to help run a variety of activities. The hub offers a safe, warm, vibrant and friendly environment in the local area with support for all ages and vulnerable people.