Road Safety Day At Winterton Junior School
On Monday 16th July Winterton Junior School received help from CEMEX in promoting our journey in keeping Vulnerable Road Users safe.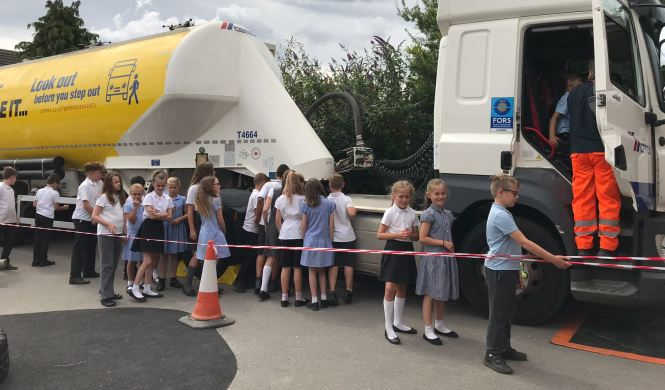 ---
With the school holidays starting next week the event couldn't have been timed any better, with over 100 children in attendance. The day was supported by a tanker in the new livery – Don't Chance It.
The training consisted of a tour around the vehicle where the children were invited to see the view from the driver's seat and a guided tour around the vehicle with all the danger areas fully explained.
There was also great interaction with a classroom safety refresher session with healthy discussion around Green Cross Code, cycle safety and the importance of checking cycles thoroughly prior to riding.
The day went well and special thanks go to Rugby Cement Driver, Phil Hartley, and the other supporting members of the team, Ian Phoenix, Kevin Groombridge and Harriett Aisthorpe.