Putting lockdown to good use
Stuart Wood and Amy Kennedy from the Readymix Sales team worked hard to support a Rugby based charity with a donation of 2.5m3 of readymix.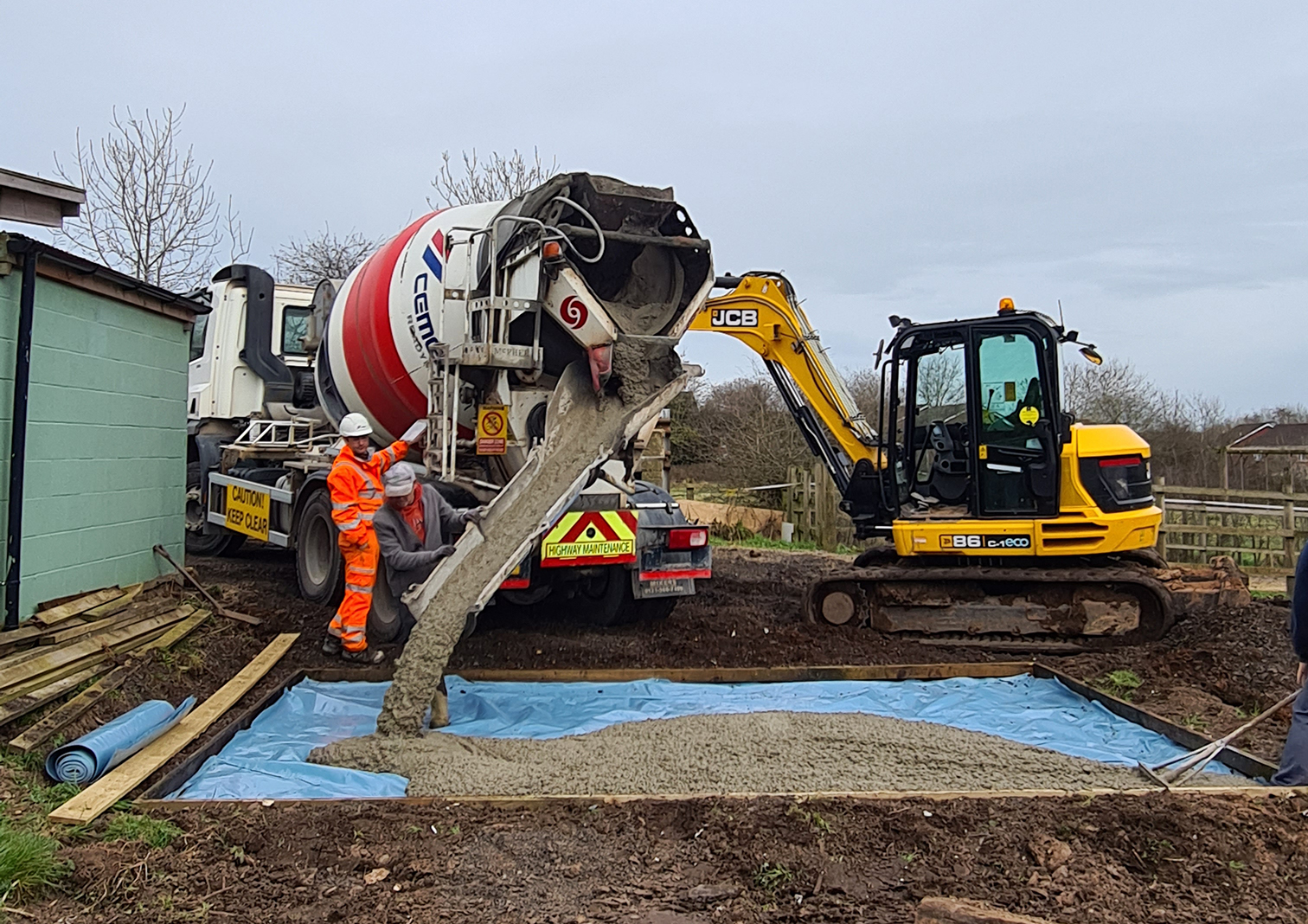 ---
Nuneaton & North Warwickshire Equestrian Centre Riding for Disabled decided to spend the time while they are closed due to the pandemic positively to refurbish their community building and outdoor facilities.
Their focus is on an area at the bottom of their yard where they are hoping to install an open-ended containment area for horse waste. The concrete was needed to provide the base of the containment area and had to be of sufficient strength to accommodate a tractor and bucket.
NNWEC a registered charity, is a purpose-built disabled riding facility which offers riding therapy, learning, and training opportunities for over 300 disabled adults and children from the North Warwickshire, West Midlands & Leicestershire area each week. Opened in April 1979 by Larry Grayson the Centre has become an established part of the local community, with a strong contingent of about 50 dedicated local volunteers who assist with riding lessons each week.
As you can see from the photo, the delivery went well and will make a real difference to a local charity helping disabled adults and children. Well done to Stuart and Amy for your hard work and community spirit!