Opposition Leader Jeremy Corbyn Visits Dove Holes Quarry With Local MP Ruth George
The team at Dove Holes, led by Hayden Gill and Steve Leigh hosted a visit last week from leader of the opposition Jeremy Corbyn MP and the local MP for High Peak, Ruth George.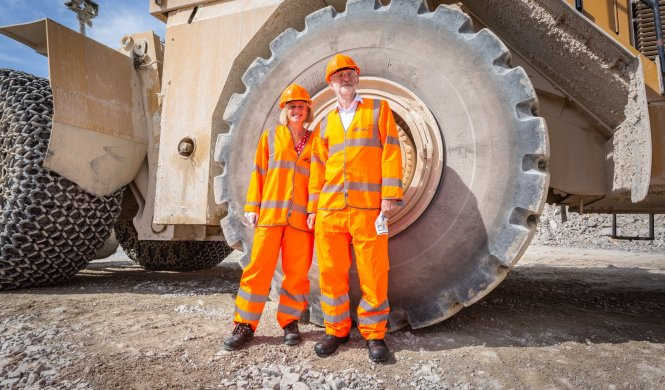 ---
They heard presentations regarding the importance of the quarrying industry, CEMEX's global and UK position and the importance of Dove Holes to our business.
The team also explained the multiple product lines operating at Dove Holes, supplying not just 5mt of Limestone Aggregates, but also Asphalt, Readymix, Concrete products and Dry Silo Mortar.
Chris Leese, Neil Farmer and Martin Casey were in attendance and joined in a tour of the facilities on one of our most important sites. Jeremy Corbyn tweeted his thanks to everyone for a very successful visit, pictured here with Ruth George next to one of our wheel loaders in the Quarry.