Oliver Promoted from Cadet to Officer
After four years of hard work and training, congratulations to Oliver Stephen who has been promoted from Sea Cadet to Engineering Officer aboard UK Marine's Sand Fulmar. Oliver has shared with us his CEMEX experience so far: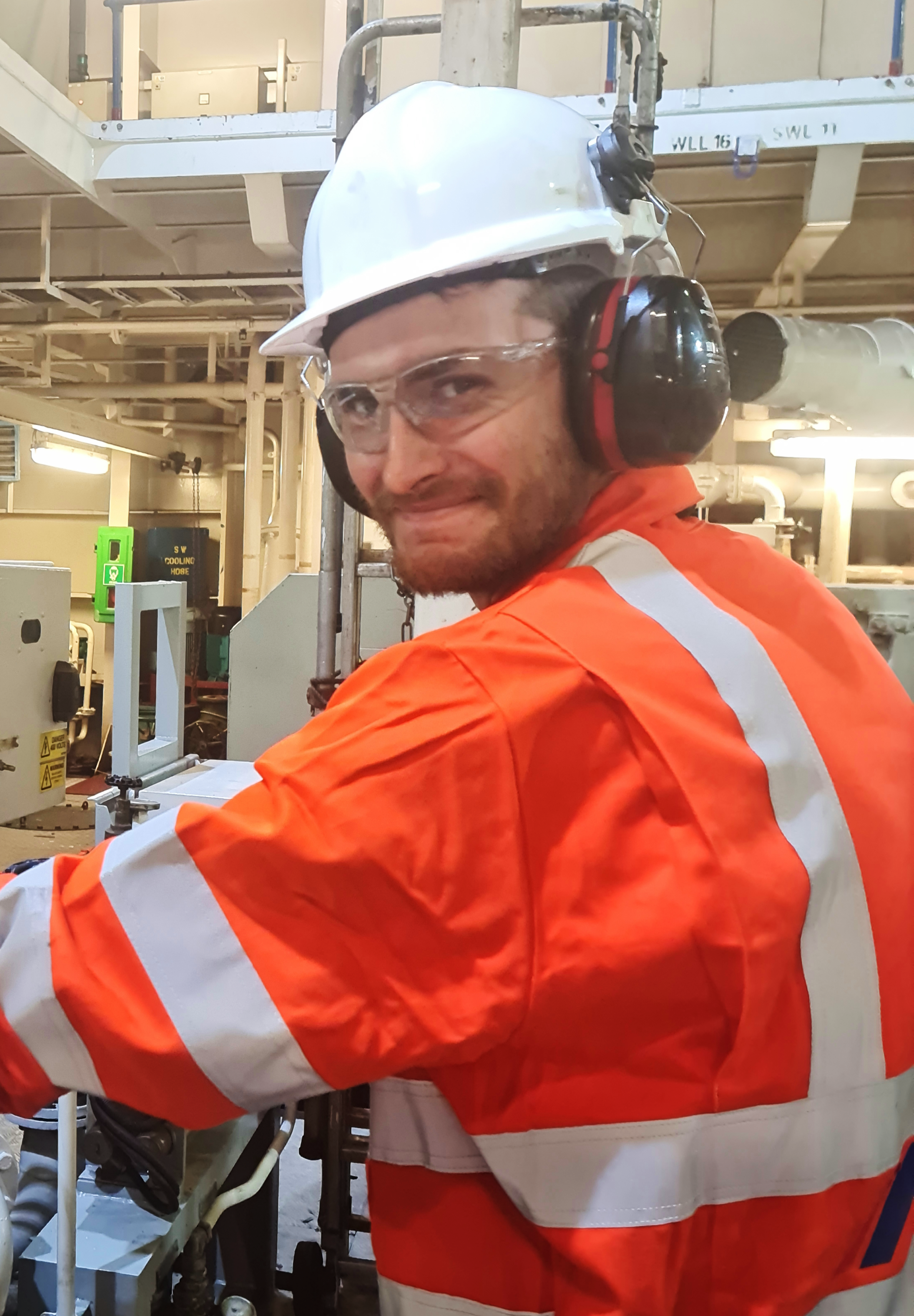 ---
"I have wanted to work at sea for as long as I can remember, and I started training to become and Engineering Officer four years ago. After graduating in 2021, having struggled to get my required seatime due to COVID-19, I was lucky to be given the opportunity to complete my remaining seatime on a CEMEX vessel.
From the first day the crew were very welcoming and helpful, and I learnt a lot in my months on board.
I disembarked after this period to take my final exam. After revising for months, supported by the officers on the Sand Fulmar, I passed and was awarded my Engineer Officer of the Watch Certificate of Competency.
I was delighted to then be offered the chance to come back on board as a 4th Engineering Officer aboard the Sand Fulmar.
At the time of writing, I am just over a week into my first trip as a qualified Officer and I have enjoyed the step up from the role of Cadet. The extra responsibility can be challenging at first but also very rewarding. I have found that every day is different, with plenty of opportunities to learn more. My time as Cadet has definitely allowed for a smooth transition to Officer.
Looking back, it feels like only yesterday that I first set foot on board as an inexperienced Cadet and I am grateful to now be in this position.
I am thankful for the support from my mentor, Captain Matt Bland and CEMEX Marine UK, as well as the crew of the Sand Fulmar for their support!"