Mersey Gateway wins CEMEX Building Award
We are proud to announce that the UK's Mersey Gateway Project won the CEMEX Building Award for the infrastructure category.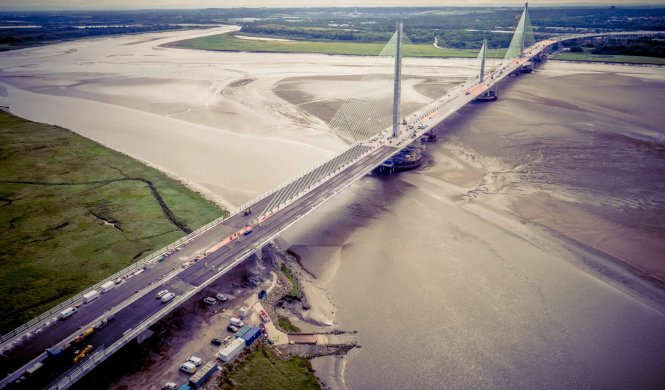 ---
The 2018 CEMEX Building Award received 623 entries in the Mexico Edition, from which 20 were recognized.
The International Edition received 63 project entries from 19 countries: Bosnia and Herzegovina, Colombia, Costa Rica, Croatia, the Dominican Republic, England, France, Germany, Guatemala, Latvia, Mexico, Montenegro, Nicaragua, Panama, Poland, Puerto Rico, Spain, the Philippines, and the United States.
The jury for the 27th edition of the CEMEX Building Award was comprised of several representatives from the architectural and building industry, scholars, and private organizations from five countries.
The jury evaluated the projects for their construction and architectural processes and solutions, incorporation of sustainability features, and value creation for present and future societies.
Read the complete press release here.