CEMEX employees band together to raise money for the Bluebell Hospice for 2018's knockout competition.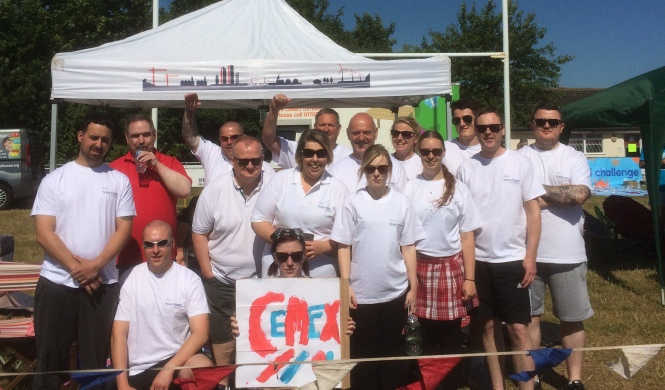 ---
Well done to the keen CEMEX team who braved the foam and silly costumes to take part in the Bluebell Hospice's 2018 It's a knockout competition. They raised money for the hospice through sponsorship and had heaps of fun in the process.
The intrepid team were:
Roger Taylor - DSM
Andrew Bright - DSM
Virginia Spencer - DSM
Mark Spencer - Virginia's husband
Briony Potter - DSM
Niomi Read - Technical
Amy Sammon - DSM
Garry Webster - Readyspread and DSM
Matt Brown - Readyspread and DSM
Simon Dyson - Ready-mix
Chris Burns - Ready-mix
Dan Knight - Ready-mix
Derrick Sheehan - DSM
Alex Hopcroft - DSM
Nicola Hannant - Credit Manager
John Parker - Ready-mix, helped set up and was the reserve in case we had someone not turn up.