Innovative Solutions for Network Rail
The team at Building Products in Somercotes, Derbyshire, did a fantastic job to supply almost 500 individual concrete bearers to Network Rail for a mile long stretch of rails to suit a very complex and bespoke junction at Uddingston in Scotland.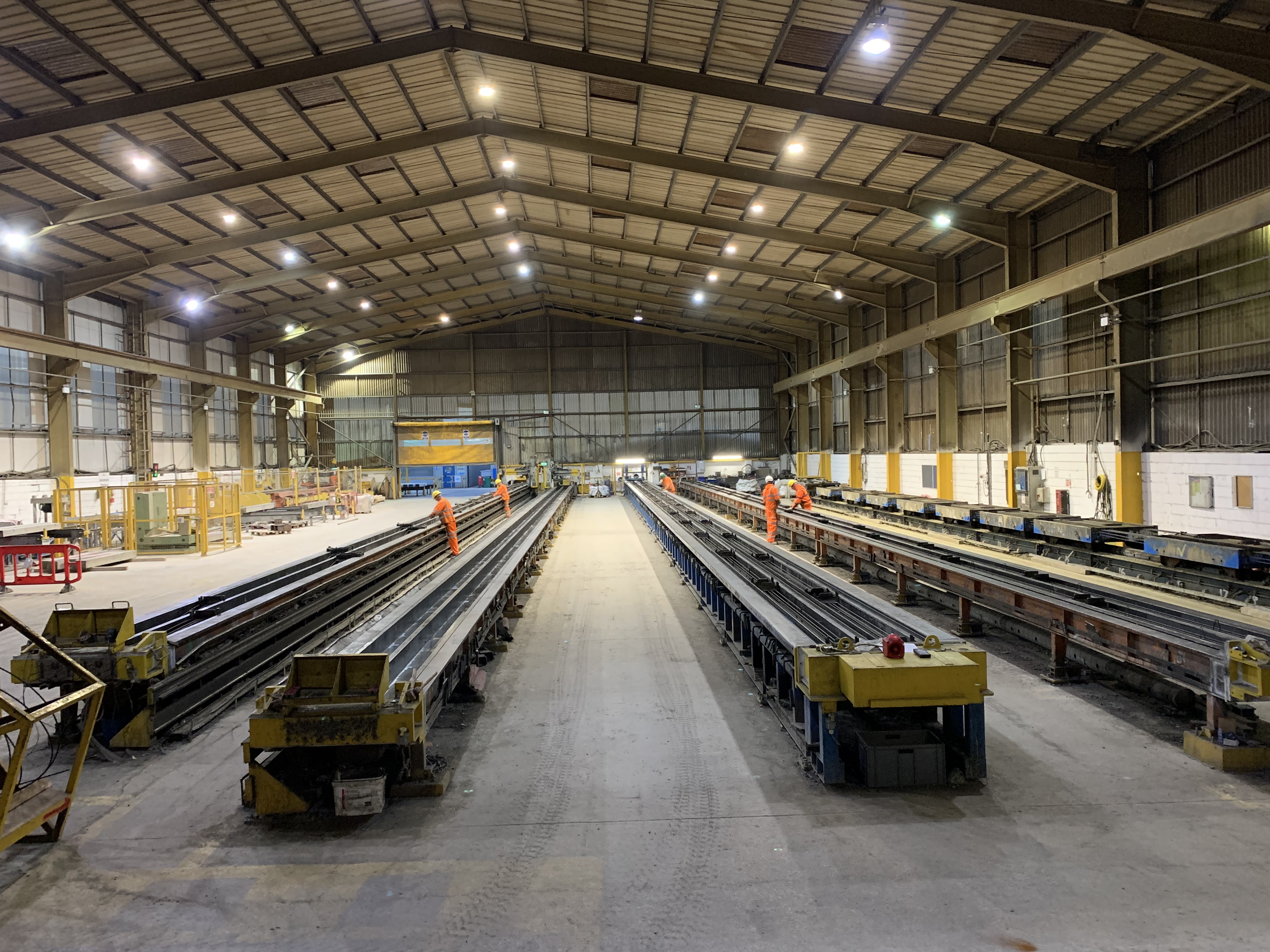 ---
The complex planning work began back in January 2021. Operations Manager, Terence Clair, attended many calls with lead designers, Network Rail Project teams and Network Rail's Route Service team.
The Somercotes team dealt with changing configurations in design, bearer length requirements and many other challenges but under very tight timescales – they successfully delivered the bearers to the assemblers, ready for installation on site over Christmas 2021.
Concrete bearers are pre-stressed concrete. They support steel rails specifically where they cross over junctions and crossing, and are widely known as S&C Switches and Crossings concrete. Each bearer is unique from the next, having different angled shoulders and anchor point inserts, different fixture points depending on the angle of the rail crossing over it, and different lengths.
The bearers supplied for Uddingston were between 2.6m and 8.5m which is something that Somercotes have produced for many years, however, for the Uddingston project the longer sections were a first of their kind using the new design, NR60 MKII – an added complexity to the project! The customer needed these bearers split into three sections allowing for smaller panel sizes. Once delivered, the bearers would be bolted together during assembly process at site. This made the job more complex than a standard installation since shrinkage factors over three-part units had to be calculated to ensure that a rail seat was within 1mm and that a track to track is within 1.5mm.
The innovative NR60 MKII design incorporates a recess cast into the concrete, to anchor a plastic angled rail foot on top of which the steel rail sits. This foot enables the rail to be inclined, allowing trains to run through smoother, resulting in less movement of bearers and ballast and therefore less maintenance time on track. The design's recess also allows for less torque on the concrete as the forces are against the recess rather than against a steel shoulder. It was imperative that all anchor points within the concrete were at the correct position, correct axis, correct angle and all within 1mm of tolerance.
Terence Clair commented: "I'm so proud of my team who played a critical part in this project. CEMEX UK Rail Solutions created complex concrete to tight timelines putting our customers at the centre of all we are. Great work by all the installation team, well done!"