Dove Holes Team Lend-A-Hand to Clean Up Local Playground
The village of Harpur Hill is very close to our Dove Holes quarry. The local playground had become very slippery and dangerous for the families who wanted to use it. Knowing about CEMEX's Lend-A-Hand initiative, the local council got in touch with the quarry to see if they could help.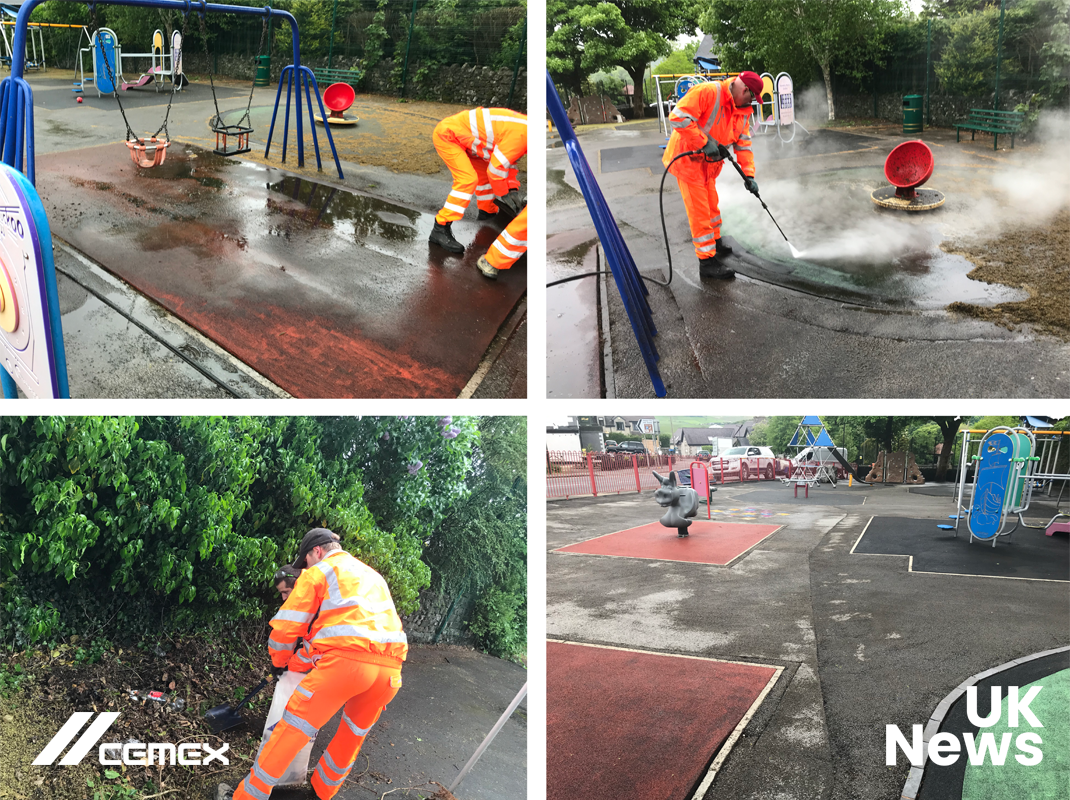 ---
In response, a group of CEMEX employees who live in the village got together to clean up the playground, improving both its safety and appearance. The activity generated a huge positive response on local social media and the Local Borough Councillor, Kevin Kirkham, came along on the day to thank the Dove Holes Team for their hard work and time.
A big well done to Quarry Manager, Steve Leigh; Dominic Hallam, Primary Senior Operative; Jason Proctor, Primary Senior Operative, and Dean Marshall, Technician Fitter.