CEO Visits Rugby Cement Plant
This week, CEMEX announced the inauguration of its new Climafuel facility at the Rugby cement plant. This significant investment will allow the plant to eliminate the usage of fossil fuels, operating 100% on alternative fuels.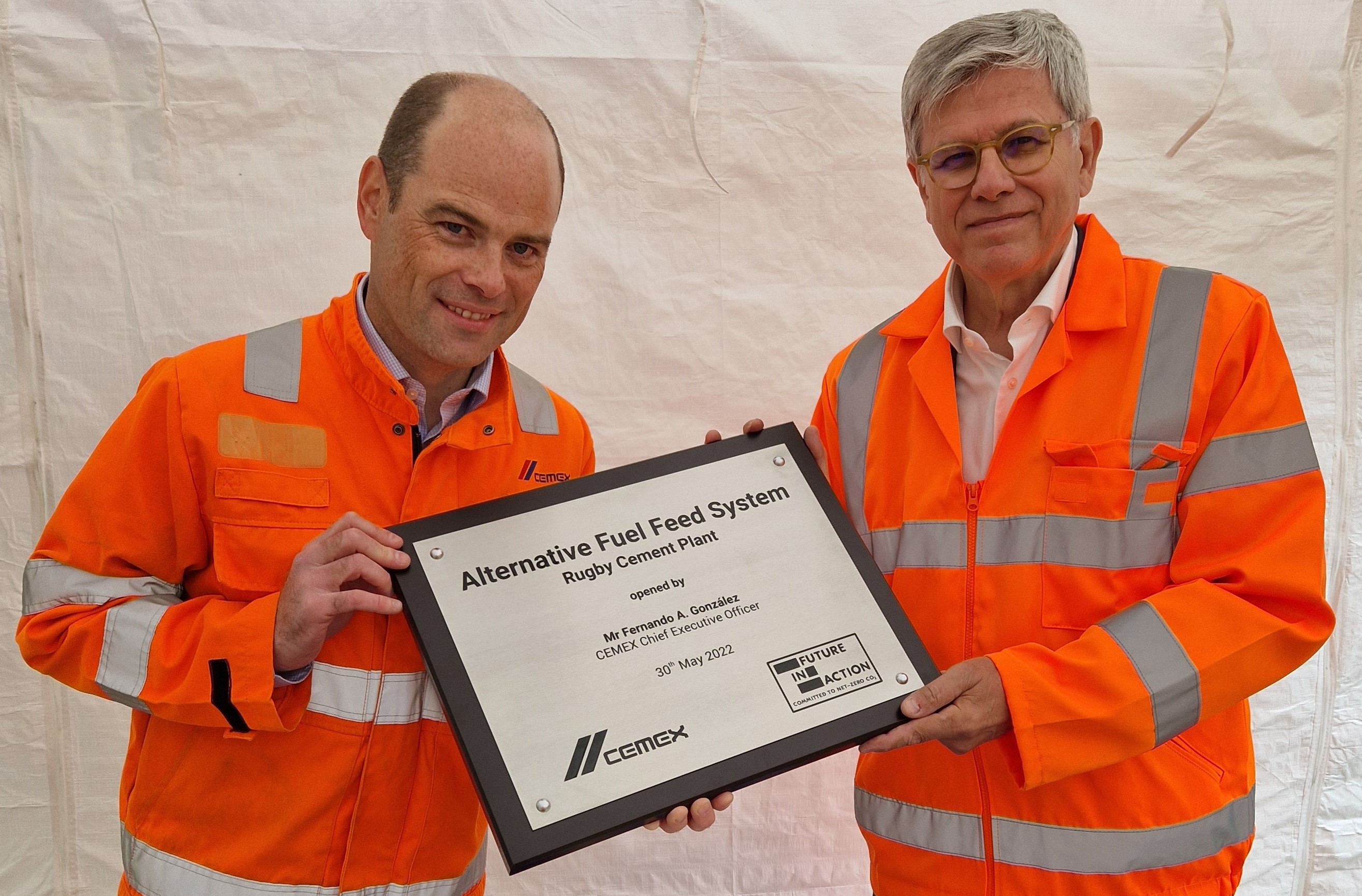 ---
This is the first CEMEX plant to achieve this important milestone. Climafuel is a waste derived fuel which is made using household residual and commercial waste that would otherwise go to landfills. This is another major milestone in CEMEX's global Future in Action decarbonisation strategy.
CEMEX's CEO, Fernando A. Gonzalez, (pictured here with Phil Baynes-Clarke (photo left), Director of Operations for UK Cement), visited Rugby Cement plant on Monday 30th May, kicking off a week-long tour of European CEMEX sites. He highlighted the success of the Climafuel investment: "I am proud of CEMEX Europe's continued leadership in our carbon action strategy. It serves as the model for the rest of our regions. I expect CEMEX to continue leading the way in our decarbonisation journey. This effort is not only the way to build a better future for the communities in which we operate and society at large but it is also the right thing for the future of the company. I look forward to continued progress on our Future in Action strategy from all of our regions."
Also commenting on the investment, Sergio Menendez, President of CEMEX Europe, Middle East, Africa & Asia, said: "With the completion of this considerable development, we have set new records in alternative fuel substitution, the highest of any of our plants and eventually expect to phase out completely the usage of fossil fuels at the plant. We expect the Rugby plant to be a model for other CEMEX Cement plants around the world."