CEMEX Supports Rugby School Children
CEMEX partnered with M20 church in Rugby to provide a summer road safety session for schoolchildren.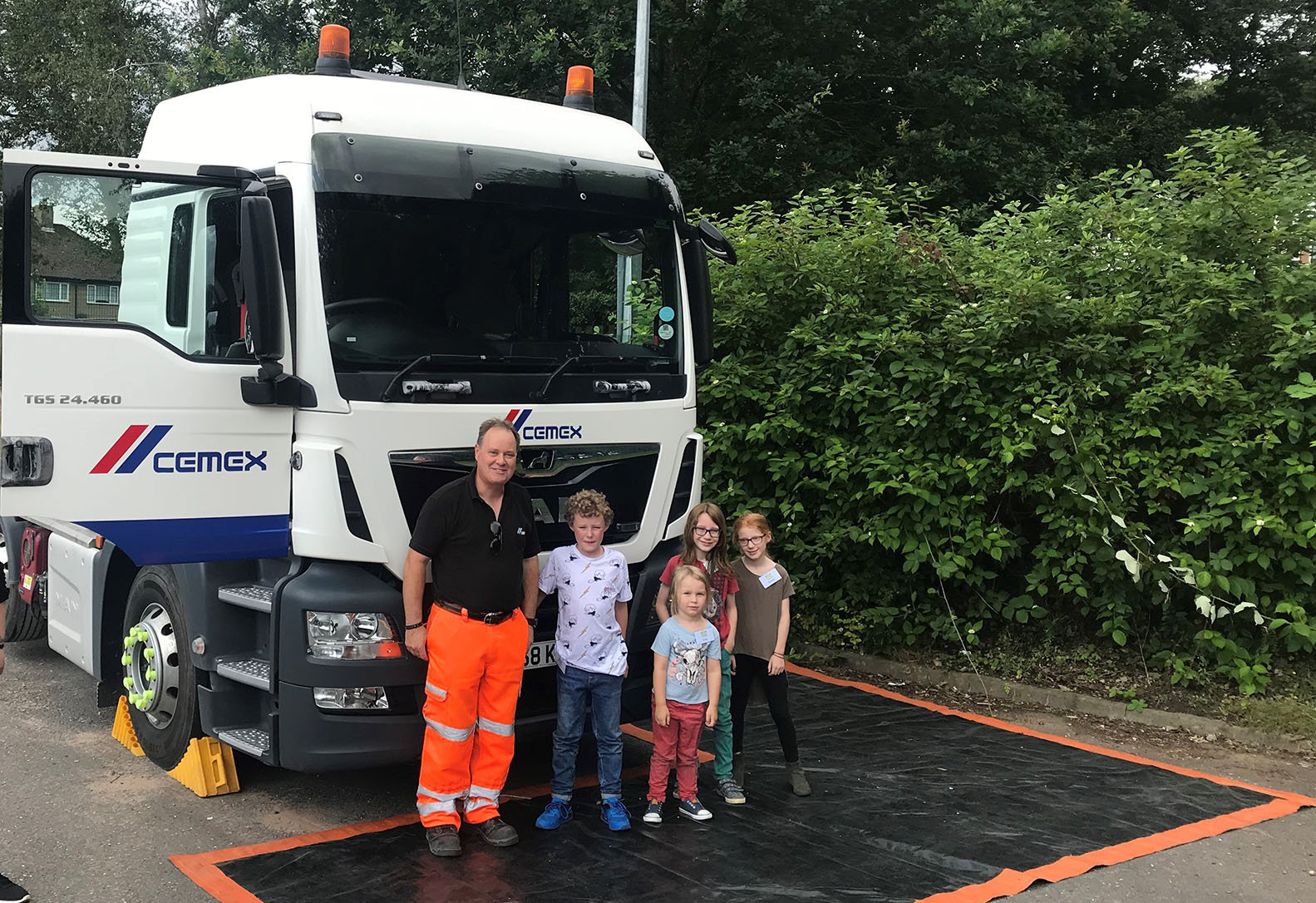 ---
M20 church in Rugby have used Oakfield Primary School for the past few years to enable local children to attend every Tuesday and Thursday throughout the six-week summer holidays.
Activities are arranged for the children and a nutritious lunch is provided, all of which is fully funded by M20 church. Last year CEMEX provided a cement truck to educate the children about road safety and the dangers around large good vehicles and this was hugely successful – so the team felt this summer presented another opportunity not to be missed. The majority of the children who attend receive free school meals during term time which inspired M20 to provide the lunches to help the families. CEMEX gifted free fruit for all the children to take home to help them to eat healthily.
The event was supported by a host of volunteers including Rugby Borough Council who provided resources for sports activities. Local Councillor, Maggie O'Rourke, commented: "The community really welcomed the fantastic contribution that CEMEX gave to this community run project. Their generous donations were appreciated by all the families from the local area attending the Make Lunch initiative."
Thanks go to Barrie Flitton, Ian Phoenix, Phil Hartley and Ben Leitch for helping organise this worthwhile cause.