CEMEX invests in COBOD'S revolutionary 3D printing tech
MONTERREY, MEXICO. JULY 25, 2022 – CEMEX, S.A.B. de C.V. ("CEMEX") announced today that CEMEX Ventures, its corporate venture capital and open innovation unit, is investing in COBOD, a global leader in construction-grade 3D printers. This investment is part of CEMEX´s strategy to deliver a superior customer experience enabled by digital technologies.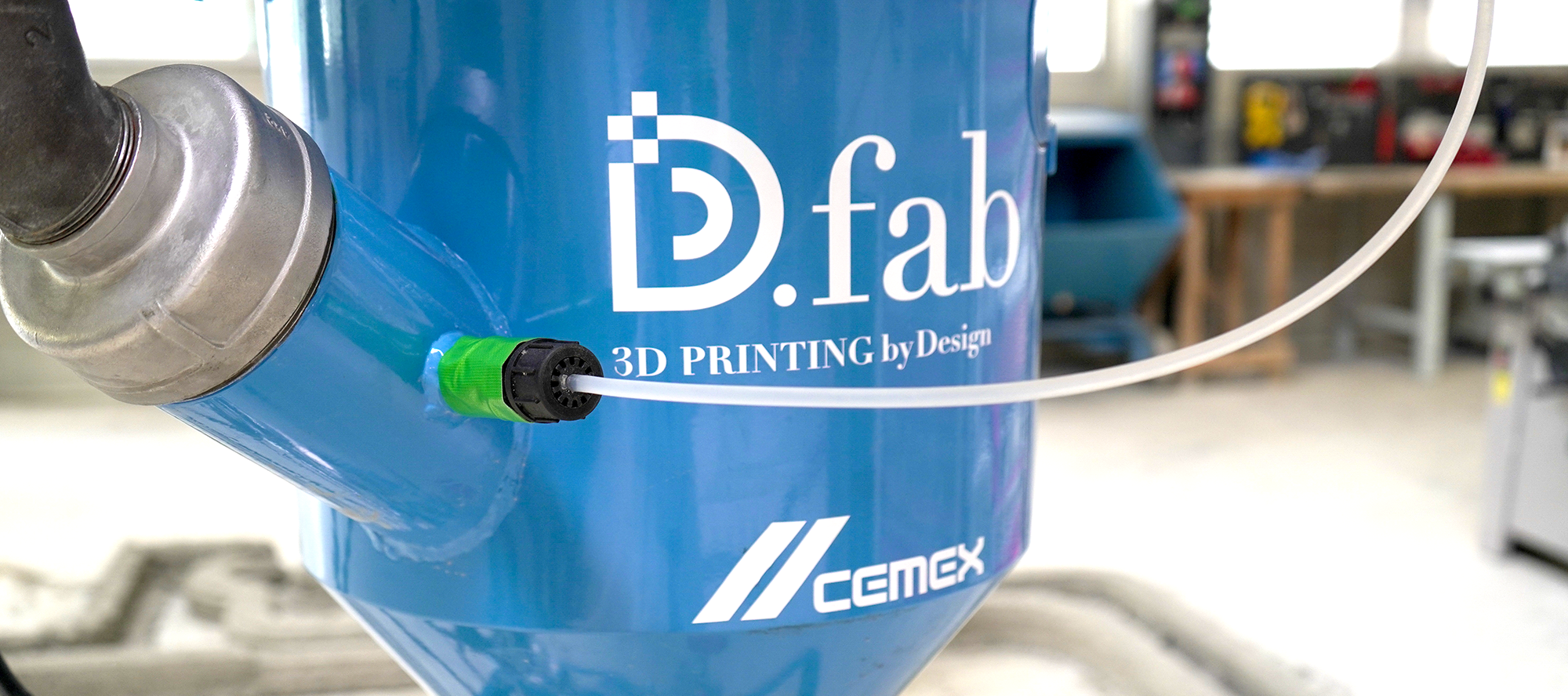 ---
CEMEX and COBOD have been working together over the last year to innovate in the 3D printing space. Through this partnership, they recently introduced the first ever 3D printing solution that utilizes conventional ready-mix concrete in the building process. The solution can deliver significant savings versus traditional 3D printing construction methods and materials and has been implemented in several geographies. Through this investment, CEMEX will strengthen its ability to use 3D printing technology and add another avenue to address housing needs. CEMEX and COBOD also intend to further develop innovative material solutions and building performance enhancements for 3D printing applications.
Current 3D printing construction methods rely on highly specialized and expensive mortars. CEMEX introduced a proprietary admixtures family called D.fab, which allows conventional concrete to be efficiently tailored for 3D printing construction. This admixtures innovation produces a more fluid and easier to pump concrete that facilitates 3D printing applications. COBOD's printers and expertise, in combination with the admixtures, make it possible to implement a more efficient process that requires less material and utilizes any concrete.
"The investment in COBOD reflects our customer-centric mindset and relentless focus on continuous innovation and improvement. Working with COBOD, CEMEX developed a customer experience in 3D printing construction that is superior to anything that has been provided in the past," said Gonzalo Galindo, Head of CEMEX Ventures. "Our innovation efforts position us at the forefront of new technologies that contribute to building a better future."
"I am proud to have CEMEX, a global leader in the building materials industry, join us as an investor along with our other shareholders PERI and GE Renewable Energy. CEMEX is already an important partner to us. Together, we have already improved 3D construction printing tremendously with the successful D.fab solution and we intend to continue to develop new, innovative materials to build a better future through material solutions for 3D printing applications that significantly reduce construction costs and time", said Henrik-Lund Nielsen, Founder & General Manager of COBOD. 2
About COBOD
COBOD's mission is to disrupt the global construction industry through world class multifunctional construction robots based on 3D printing systems. Faster. Better. Cheaper. COBOD 3D printed Europe's first building in 2017. Subsequently the first 2- and 3-story buildings in Europe, specifically in Belgium and Germany were made with their technology. Also, the first villa in Dubai and the first buildings in Africa have been done by their 3D construction printers, like the first wind turbine bases. COBOD has an open-source strategy, partnering with customers, academic institutions, and suppliers around the world. Their partners include among others GE (US), PERI (Germany), CEMEX (Mexico), Dar Al Arkan (Saudi Arabia), L&T Construction (India), and JGC (Japan). COBOD's vision is to see buildings and concrete structures in every city around the world made by multifunctional construction robots. HQ in Denmark, +80 highly competent pioneers from 20 nationalities and truly global presence in Asia, Middle East, Africa, Europe, North, Latin, and South America. For more information, please visit https://cobod.com/ About CEMEX CEMEX (NYSE: CX) is a global construction materials compa
-Ends-
Notes to Editors:
CEMEX announced its Climate Action strategy; 'Future in Action – Committed to Net Zero CO2' in February 2020, and as part of this, by 2030 it plans:
• To be below 475kg of CO2 per ton of cementitious material, equivalent to a 40% reduction*
• To reduce the carbon content per cubic meter of concrete to 165kg, equivalent to a 35% reduction*
• To reach 55% in clean energy consumption
* According to our 1990 baseline
About CEMEX:
CEMEX is a global construction materials company that is building a better future through sustainable products and solutions. CEMEX is committed to achieving carbon neutrality through relentless innovation and industry-leading research and development. CEMEX is at the forefront of the circular economy in the construction value chain and is pioneering ways to increase the use of waste and residues as alternative raw materials and fuels in its operations with the use of new technologies.
CEMEX offers cement, ready-mix concrete, aggregates, and urbanization solutions in growing markets around the world, powered by a multinational workforce focused on providing a superior customer experience, enabled by digital technologies. For more information please visit: www.cemex.com
CEMEX R&D, Innovation and Business Development projects are part of the global R&D collaboration network, headed by CEMEX Research Centers, based in Switzerland

For media enquiries please contact Sarah Murphy: sarah.murphy@cemex.com