Barry's 50 Years at Halkyn Quarry
From a young age Barry Williams has always had a passion for working with machinery. Phil Brewer, Assistant Quarry Manager told us: "You can still hear this enthusiasm in his voice as I spoke with him today about his 50 years at Halkyn quarry."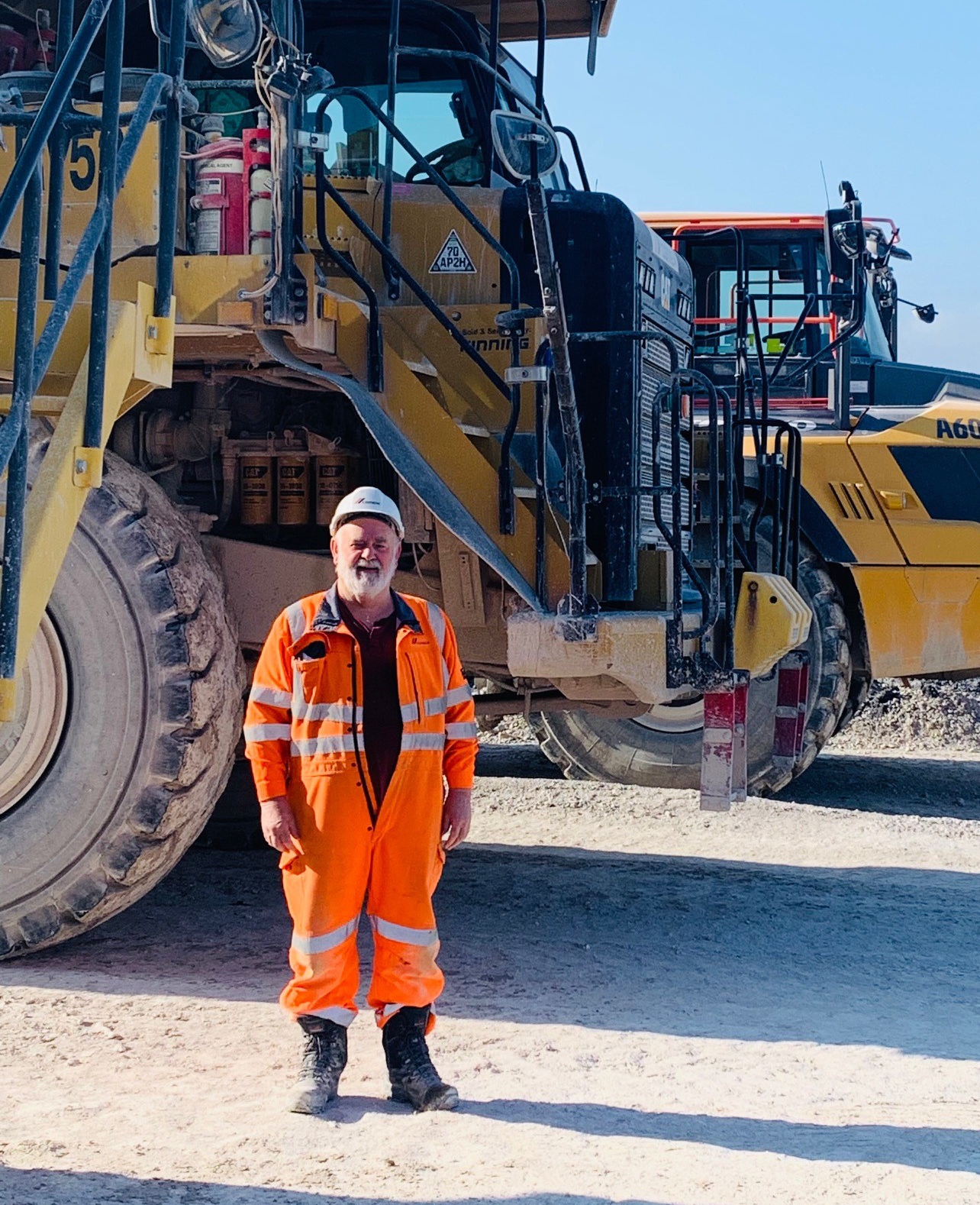 ---
Before joining the quarry Barry worked at Hawker Sidley which is now the Airbus plant in Broughton. He then moved on to start an apprenticeship at a Ford main dealer just down the road in Bagillt. In 1972 he started working at Halkyn quarry as a Driver and Fitter. Throughout the years he kept on expanding his knowledge in engineering attending many residential courses in our various universities.
In his spare time Barry enjoys building model railways and travelling in his well looked after motorhome. He also enjoys using and analysing data from vehicle diagnostic tools.
Phil commented: "Barry has witnessed extensive changes in our industry over the years. The fact that he has been working here for so long speaks volumes of his diligence and above all his adaptability. Barry is a well-respected colleague at Halkyn and his bounding enthusiasm is still very much valued.
Well done Barry, thank you for 50 years of hard work!"