"Doune Your Way" for a Lend a Hand
Kevin Hill reported that staff from the Scotland Area Aggregates team participated in a lend-a-hand day at Doune Ponds, Perthshire, creating walkways and painting bird hides in this former Quarry.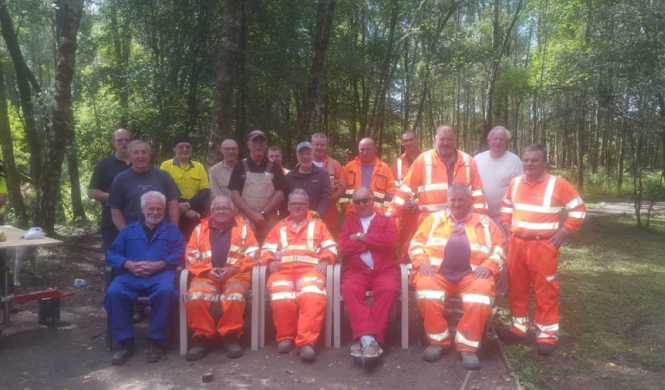 ---
Doune Ponds were originally a sand and gravel pit operated by the old Springbank Sand and Gravel Company, who were ultimately integrated into the CEMEX Group.
As well as this, CEMEX have had a long connection with Doune; not only was their main workshop for Scotland located in the village, but also the company's busy Cambusmore Quarry is located just up the road, making Doune the through way for Quarry products being transported to the markets of Central Scotland.